Main content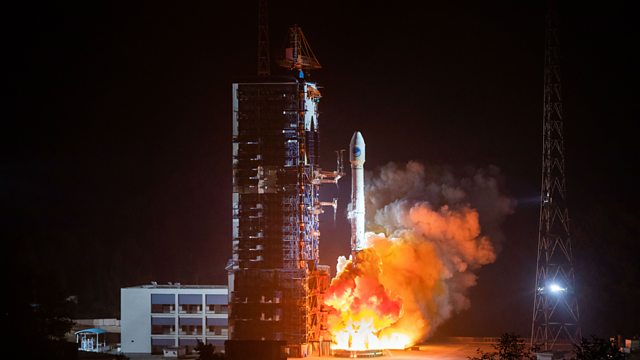 China's Competitor to GPS
It will be used by chips in Chinese cars, mobile phones and commercial map services
BeiDou can pinpoint where you are in the world to within 10 metres. It's China's answer to America's GPS, a satellite positioning system whose global range has now been extended ahead of schedule to many parts of Europe and Asia.
Work on BeiDou started in the 1990s. The multiple satellite system provides navigation for China's military and infrastructure. But its also set to be used by everything from chips in Chinese-built cars and mobile phones to commercial mapping services. Jonathan McDowell, an astronomer at the Harvard-Smithsonian Center for Astrophysics, explains why it maters.
The US retailer Sears set itself a deadline of Friday to find a buyer. Barbara Kahn, professor of marketing at the Wharton school, at the University of Pennsylvania, explains why that may be an uphill battle.
Modern day slavery is an industry that generates billions of dollars for criminals - the BBC's Russell Padmore looks at efforts by the aviation industry to help the global fight to stop criminals forcing people in to slavery.
Presenter Nigel Cassidy is joined by Colin Peacock from Radio New Zealand, in Wellington.
(Picture: A Long March-3B carrier rocket with two satellites of the BeiDou Navigation Satellite System (BDS) blasts off from Xichang Satellite Launch Center on November 19, 2018 in Xichang, Sichuan Province of China. Credit: Getty Images.)