Main content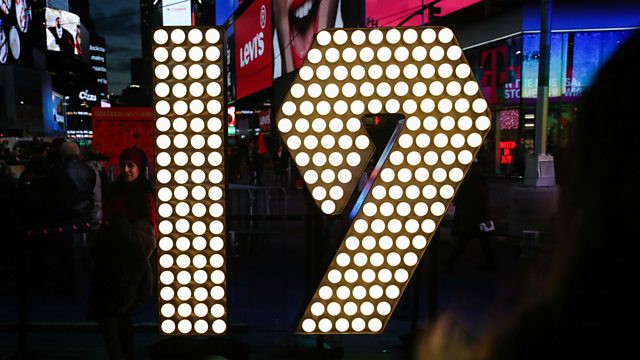 What does 2019 have in store?
A review of the past year and a look-ahead to 2019 in global business news.
Find out which businesses, industries and technologies were winners and losers in 2018, and which ones will have a good or bad time in the year to come. In this special programme we reunite two guests, the Toronto-based consultant Ralph Silva and the journalist Jyoti Malhotra in Delhi, to find out if their predictions for 2018 were correct and what they think 2019 has in store. All their suggestions face the scrutiny of the futurologist Tracey Follows and Mike Jakeman, senior economist with PWC in London.
Picture: A 2019 illuminated sign in Times Square, New York city. Credit: Getty Images