Main content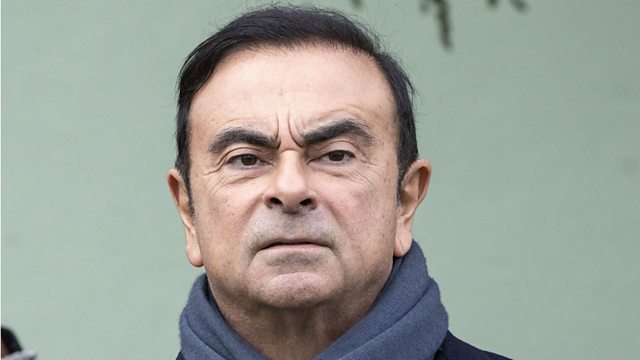 Car Industry Reeling from Ghosn Arrest
Financial conduct claims led to the Renault CEO's arrest.
The global car industry is reeling from the arrest of Carlos Ghosn - Chairman of Nissan, Mitsubishi Motors and Renault - over claims of financial misconduct. Ashvin Chotai is Managing Director of Intelligence Automotive Asia.
China's President Xi Jinping starts a two-day visit to the Philippines today – BBC correspondent Howard Johnson explains what's on the agenda.
The human cost of the continuing wild fires in California is already tragically high. The economic cost is also project to be immense. The projection has been done by Risk Management Solutions, which uses data modelling to project the impact of natural disasters - advising more than 400 companies, financial institutions, and governments on catastrophe risks throughout the world. Chris Folkman is a Senior Director at RMS, and joins the programme.
Simon Littlewood, President at the Asia Now Consulting Group, in Singapore, and Ray Rothrock a Silicon Valley venture capitalist, join presenter Fergus Nicholl.
(Picture: Renault CEO Carlos Ghosn waits for the French President to arrive for a visit of the Renault factory in Maubeuge northeastern France, 08 November 2018. Credit: Getty Images.)