Main content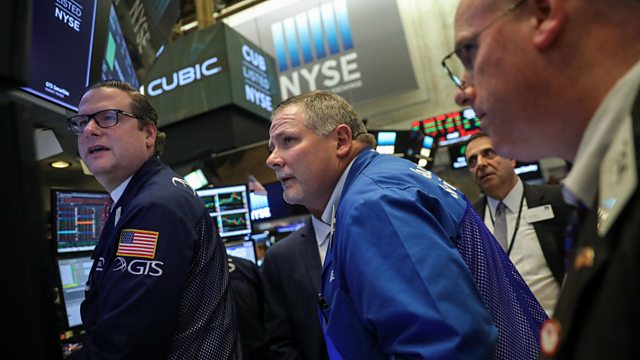 Federal Reserve Raises Key Interest Rate
Global business news, with live guests and contributions from Asia and the USA.
The US Federal Reserve has raised the benchmark interest by 0.25%. Officials are aiming to head off excessive inflation with higher rates and think the US economy can handle higher borrowing costs. We hear from Susan Schmidt, senior portfolio manager at the Westwood Holdings Group in Dallas.
At top restaurants around the world, morels are on the menu and like truffles they can only be foraged not farmed so they fetch a high price internationally. One of the places they grow is India-administered Kashmir where the BBC's Yogita Limaye went on a mushroom hunt.
One of the new buzz phrases of the past couple of years has been the gig economy. In Britain, a plumber named Gary Smith has won a court battle to be legally recognized as a worker at the company Pimlico Plumbers. We hear from Yvonne Gallagher, an employment lawyer for Harbottle and Lewis.
We cast the net a little wider to draw in some of the business headlines from elsewhere in the world, crossing to Kolkata and the BBC's Rahul Tandon.
In Japan, since 1876, adulthood has started at 20. But that's going to change when a new law comes into effect four years from now which means that today's 14, 15 and 16 year olds will all become adults together. We hear from Dr Kristine Surak who teaches Japanese politics at London University's School of African and Oriental Studies.
If you were a business tycoon 30 years ago, to showcase your wealth you might have bought a Porsche or perhaps a Rolex watch. These days you're just as likely to spend your bonus on a high-end mountain bike. It's partly because exercise and power are linked. We hear the view of our regular workplace commentator, Stephanie Hare.
And with us throughout the programme is Yoko Ishikura, Professor Emeritus at Hitotsubashi University and a member of the World Economic Forum's Global Future Council. She's joined by Mark Blyth, Professor of International Political Economy at Brown University in Rhode Island.
Picture Description: Markets react to Fed announcement on interest rates
Photo Credit: Drew Angerer/Getty Images