Main content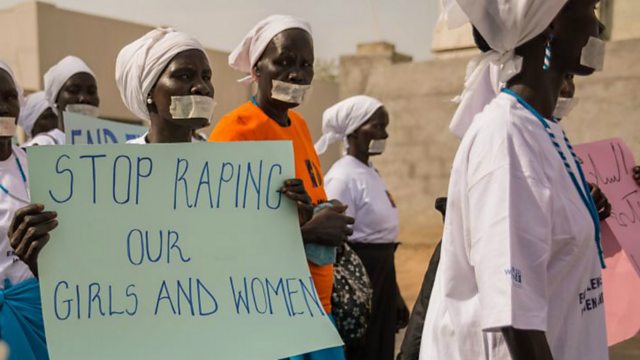 UN: Senior Military Officials In South Sudan Should Be Tried For War Crimes
Reports and analysis of the day's political, economic and sports news from across Africa.
A team of UN human rights investigators say they have evidence of atrocities being carried out against civilians and of children being forced to watch the rape and murder of their mothers in South Sudan.
Plus there is increasing anger in Nigeria, as the fate of dozens of missing Dapchi schoolgirls remains unknown.
And the BBC launches the 2018 Komla Dumor Award, which was set up in the memory of the late Ghanaian journalist.
(Image: Women in South Sudan carry placards during a march last December against the war. Credit: Getty Images)