Main content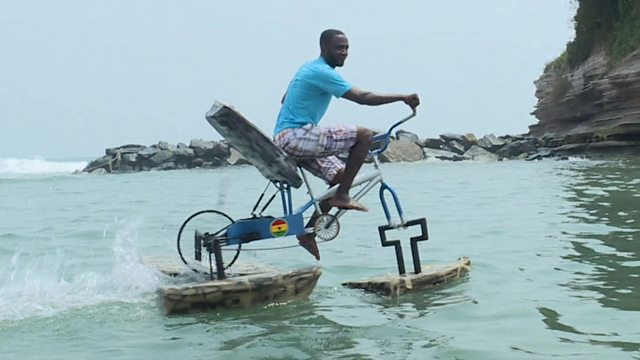 Ghana's Water Based Bicycle to Ferry Kids
Reports and analysis of the day's political, economic and sports news from across Africa.
Riverside communities are often cut off when rivers overflow their banks. Children can't go to school, no-one can come in or out without risking their lives.
It's emerged that the IMF has suspended loan payments to Sierra Leone after the conditions of the disbursements were broken. Plus, the lawyer of a detained Cameroonian separatist leader speaks out after Nigeria extradited his client.
(Image: Frank Darko and his water based bike. Credit: BBC)