Main content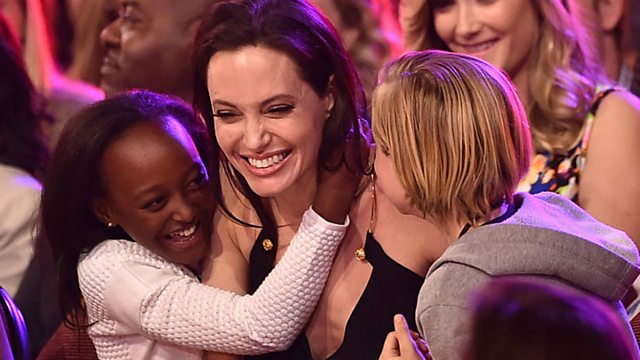 Ethiopia Bans Adoption Of Children By Foreigners
Ethiopia's parliament passes legislation banning the adoption of children by foreigners
Ethiopia's parliament passes legislation banning the adoption of children by foreigners, saying that the new law will protect them from abuse abroad.
Plus, the EU observers of the Kenyan elections deliver their final monitoring report - but from Brussels and not Nairobi.
And Nigeria's former President, Olusegun Obasanjo, calls for a rethink on how drug users are dealt with.
(Image: Actress and activist Angelina Jolie is hugged by her adopted daughter Zahara Marley Jolie-Pitt (L). Credit: Getty Images)