Main content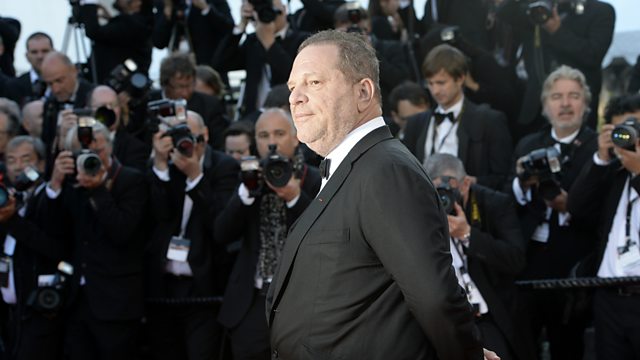 Weinstein Company to File for Bankruptcy
Harvey Weinstein's film company is expected to file for bankruptcy after talks to sell its assets to an investor group collapsed
Harvey Weinstein's film company is expected to file for bankruptcy after talks to sell its assets to an investor group collapsed. As creditors struggle over the ruins of the firm, Jeanne Christensen of the Wigdor law firm, who represent some of Weinstein's victims, tells us what this means for their compensation prospects.
The UK Labour party once again redefines its stance on Brexit, this time adopting a similar stance to the Conservative party on a customs union. Leader Jeremy Corbyn has backed a permanent bespoke customs union with Brussels, saying it would help solve such issues as the 'soft border' with Northern Ireland. BBC Economics correspondent Andrew Walker explains what exactly a customs union is, and how much it can be tailored to the UKs wishes.
Online criminals are creating false identities in order to defraud lenders, in a practice known as synthetic identity fraud. Millions of dollars can be stolen with these imagined identities, and Jeffrey Feinstein, VP for Global Analytic Strategy at LexisNexis explains how it works.
And finally, as the Chinese government clears the way for President Xi Jinping to remain in office indefinitely, Chinese investors are buying up anything with the world "Emperor" in the name.
Throughout the programme we will be joined by music mogul Chris Wright, co-founder of Chrysalis Records.
(Image: Harvey Weinstein at the Cannes Film Festival, credit: Getty Images)
Last on
BBC World Service
except News Internet
Broadcast
BBC World Service

except News Internet