Main content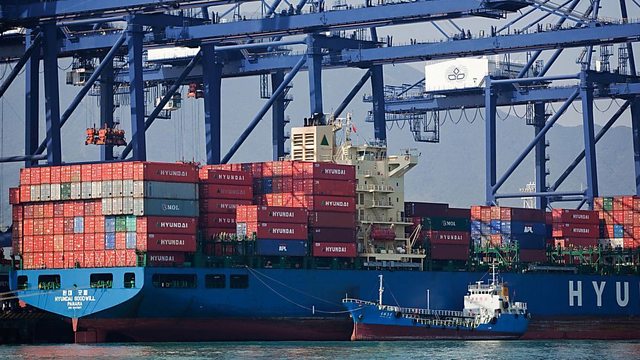 Hyundai Shares Sink
Shipbuilding giant shares fall after investors reacted to plans to raise fresh funds.
Investors react badly to Hyundai Heavy's plans to raise about $1.2bn in a fresh rights issue. Alex Younevitch is shipping editor at commodities analysts S&P Global Platts, and tells us about the challenges the shipbuilder faces.
Also in the programme, Egypt has called on the World Bank to step in and resolve a dispute with Ethiopia over water from the River Nile. We hear from Heba Saleh of the Financial Times in Cairo.
Could productivity in the workplace be affected by mental health? Earlier this year, a review in the UK found 15 percent of people at work have symptoms of a mental health condition. Activist and financial reform advocate in Washington DC Alexis Goldstein and Madhavan Narayanan an independent writer and journalist in Delhi discuss.
(Photo: A Hyundai ship. Credit: Getty Images.)