Main content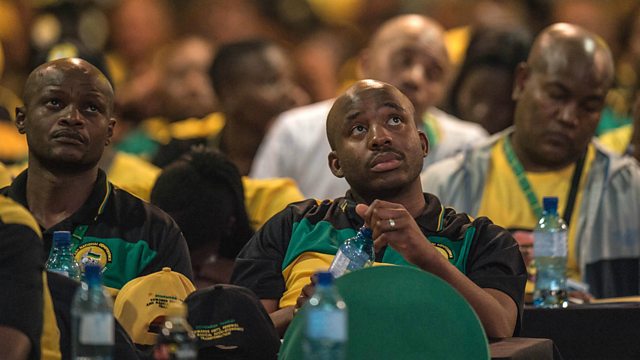 ANC Delegates To Choose New Leader
Members of South Africa's ruling party are expected to vote for a new party head today
Thousands of ANC delegates are expected to vote for the new leader of South Africa's deeply divided governing party later today. The two frontrunners are the deputy president, Cyril Ramaphosa, who is backed by the business community, and the former foreign minister, Nkosazana Dlamini-Zuma, one of President Jacob Zuma's former wives. South African journalist Redi Tlhabi tells us about the candidates.
Anthropologist Alpa Shah is the lead author of Ground Down, a research book looking at the growth of inequality in India.
The art of cheese making. We hear from two experts who've travelled the world looking at old and new cheese production methods.
(Image: ANC delegates in Johannesburg. Credit: Getty Images)