Main content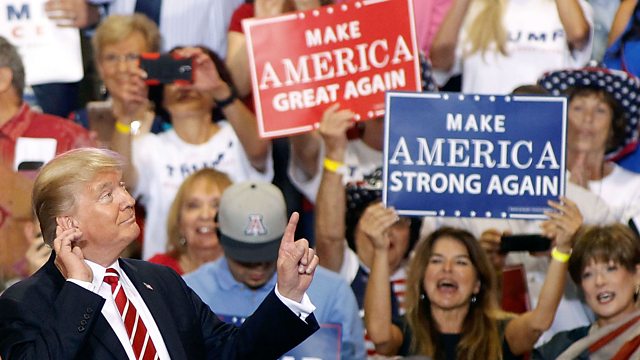 Review of the Year - 2017
US economy grows 3%; hurricanes devastate parts of the Caribbean; French President Macron urges more action on climate change; Zimbabwe's President Mugabe resigns after 37 years.
A burst of optimism among many investors and consumers saw healthy growth in the US economy. Why have American share prices jumped by a quarter over the past year? New Delhi introduced emergency measures to combat air pollution; the US announced its intention to withdraw from the Paris Agreement and French President Macron warned greater action is needed to stop dangerous climate change. As global carbon emissions start to rise again, will the world act? It was an historic year for Zimbabwe, which saw celebrations on the resignation of President Robert Mugabe after 37 years. We'll hear from one of the country's most successful entrepreneurs about her hopes for the future.
Martin Webber is joined by Irwin Stelzer from the Hudson Institute, Jonathon Porritt of Forum for the Future and Divine Ndhlukula, President of Zimbabwe National Chamber of Commerce.
(Picture: U.S. President Donald Trump gestures to a crowd of supporters in Phoenix, Arizona. Credit: Getty Images)
Featured in...
The year in business from 1990 to 2019