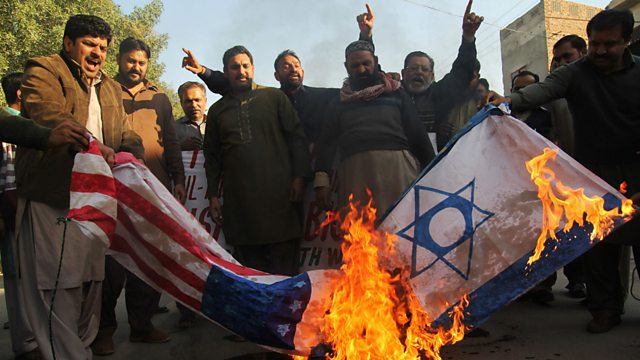 Reaction to US stance on Jerusalem
At least 17 Palestinians have been wounded in clashes in the Gaza Strip and across the occupied West Bank, during protests against US President Donald Trump's recognition of Jerusalem as Israel's capital. We report on the latest developments from Israel.
Also:Why are people criticising Ed Sheeran for a charity video? And a look ahead to football's Ballon d'Or.
(Photo: Protester burn US and Israeli flags during a protest in Multan on December 7, 2017 / Credit: AFP/Getty Images)
Last on