Main content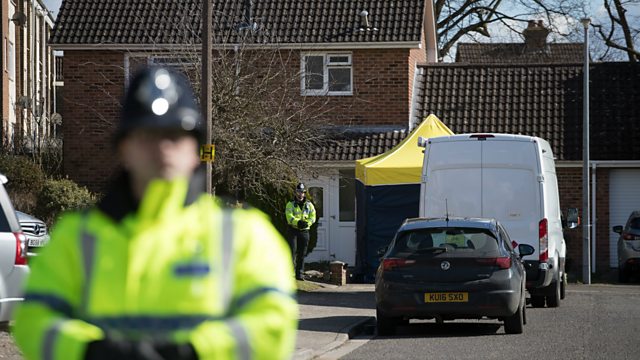 'Brazen and Reckless' Spy Nerve Gas Attack
Ex-Russian spy and his daughter are still critically ill in the UK after attempted murder
The attempted murder of ex-Russian spy Sergei Skripal and his daughter, Yulia, using a nerve agent was a "brazen and reckless attack", says British Home Secretary Amber Rudd.
Both Mr Skripal and his daughter are still critically ill after being found collapsed on a bench in a UK city centre on Sunday.
Also in the programme; the Hungarian government cracks down on non-governmental groups which help migrants and refugees and; on International Women's Day a West African musical icon tells us she believes the work to change attitudes has to begin at home.
Image: Police officers search the home of Sergei Skripal in Salisbury. Credit: Matt Cardy/Getty Images