Main content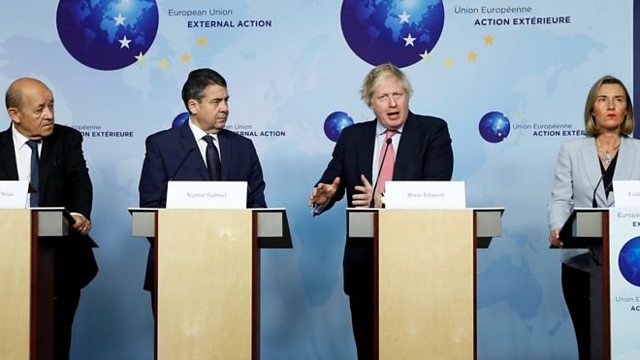 EU and Iran Urge Trump to Uphold Nuclear Deal
Interviews, news and analysis of the day's global events.
The EU foreign policy chief, Federica Mogherini, said the accord was preventing a potential nuclear arms race. President Trump has called the agreement on Iran's nuclear programme a 'terrible deal'.
Also on the programme: Hundreds of anti-government protesters are arrested in Tunisia; How is the Netherlands trying to make train stations safer for blind people?
(Picture: European and Iranian leaders meet in Brussels. Credit: Reuters)