Main content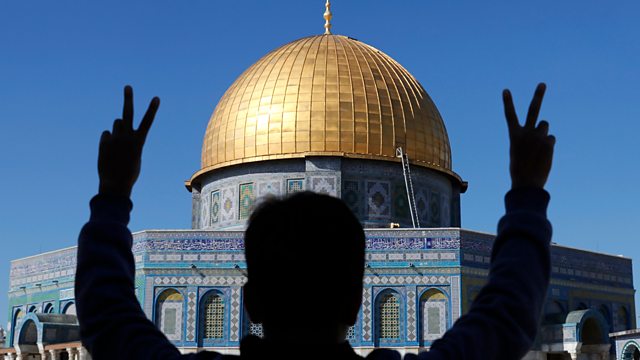 Jerusalem: Is The Two State Solution Dead?
Interviews, news and analysis of the day's global events.
Does Trump's recognition of Jerusalem as Israel's capital signal the end of the two-state solution? We'll talk to one of Israel's most high-profile right-wing politicians -- Naftali Bennett.
Also on the programme: India's laughing clubs and the year's best photos.
(Photo: A Palestinian youth flashes the V-sign for "victory" during Friday prayers in front of the Dome of the Rock mosque at the Al-Aqsa mosque compound in Jerusalem's Old City. Credit: Getty Images)