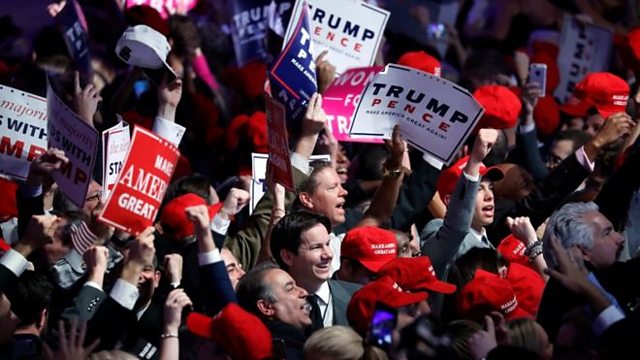 Moscow Reacts To US-Russia Probe Arrests
Moscow reacts to arrests in the US probe into alleged Russian interference in 2016's election.
The Kremlin says the investigation into last year's US presidential election has nothing to do with Russia, but that Moscow is following the proceedings intently.
Also in the programme: Facebook says 126 million Americans may have seen content uploaded by Russian operatives; and the Catalan leader Carles Puigdemont, who has been removed from office by Madrid, says he is not seeking asylum in Brussels.
(Photo: Supporters of Donald Trump. Credit: AP)