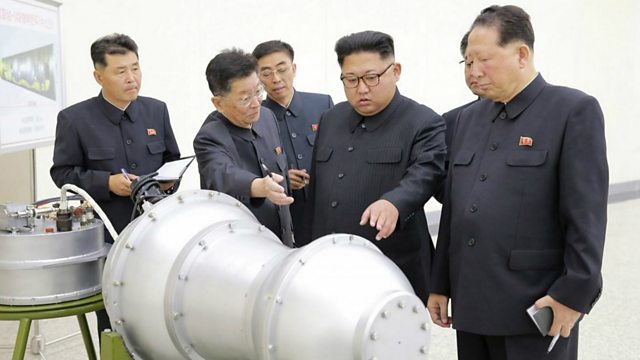 Suspected North Korea Nuclear Test
Seismologists have detected a powerful tremor in North Korea, prompting suggestions that Pyongyang may have carried out its sixth nuclear weapons test. This comes after North Korea said it has developed a more advanced nuclear weapon that can be loaded on to a ballistic missile.
Also on the programme: the latest on the plight of the Rohingyas in Mayanmar, and is it time for new thinking in dealing with floods?
(Image: North Korean leader Kim Jong-un 'watched an H-bomb to be loaded into a new ICBM' according to state media. Credit: Reuters/KCNA)
Last on