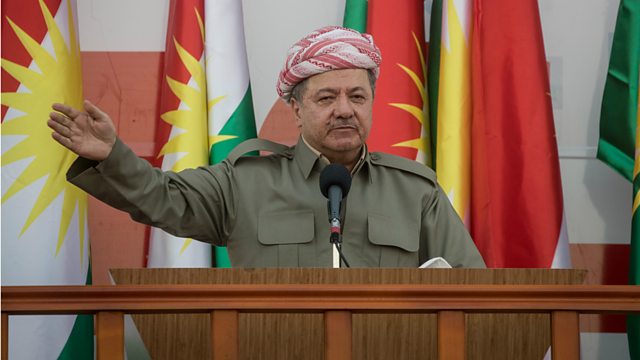 Iraqi Kurdish Leader Massoud Barzani to Step Down
Leader of Iraqi Kurdistan Massoud Barzani to step down accusing his rivals of treason.
Iraqi Kurdish president Massoud Barzani is to step down as the region wrestles with Baghdad over independence, he defended the referendum he called.
Also in the programme; the sacked Catalan leader is to face criminal charges and we hear from the legendary bass guitarist Bootsy Collins.
(Photo: Kurdish President Massoud Barzani. Credit: Getty Images.)