Main content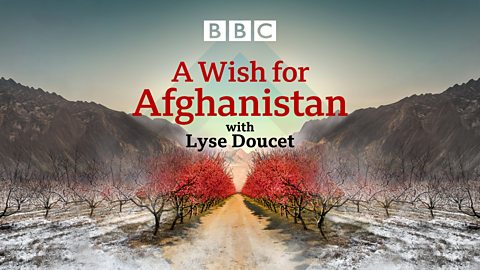 A Wish for Afghanistan
Lyse Doucet talks to Afghans and others about their fears and hopes for Afghanistan's future. Afghans have a word for it: kashke, which means "if only".
The speed of the Taliban's takeover in Afghanistan in August 2021 took the world by surprise. Now there is uncertainty and fear among many Afghans - what will Taliban rule look like? What will become of their country?
The Taliban took control of Kabul just weeks before the 20th anniversary of 9/11, the event that led to the US invasion of Afghanistan in October 2001 and the Taliban's fall. It was hoped this would be a new beginning, bringing peace to a country that had known nothing but war since the Soviets invaded 20 years earlier. After 2001, there was a new constitution and elections; women returned to parliament, girls returned to school and civil society flourished. But there was also a resurgence in violence. And now, with the last American soldier gone and the Taliban back in power, many Afghans are fearful for the future.
The BBC's Chief International Correspondent Lyse Doucet has followed every twist and turn of the Afghan story. In this landmark series of interviews for the BBC World Service, she hears from Afghans how the last 20 years have shaped them: their dreams for a new future and their fears that the cycle of violence will never stop.
Afghans have a word which seems to capture this moment: kashke. It's a word that conveys sadness, regret and hope, roughly translating as "if only", which is why we've called this series A Wish for Afghanistan.