Main content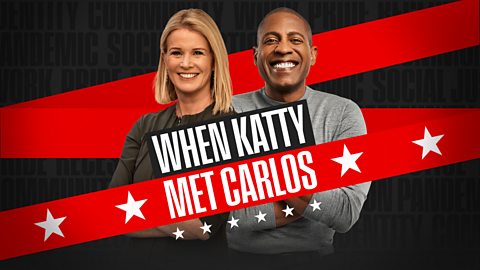 When Katty Met Carlos
How is America reshaping its future? In this coproduction from the BBC and Ozy, Katty Kay and Carlos Watson share fresh perspectives on America and the world.
A BBC World Service and OZY Media co-production. Presented by the BBC's Katty Kay from World News America, and journalist and OZY co-founder Carlos Watson, the series looks at the themes reshaping America's future and the deep undercurrents that lie beneath the run-up to the US election. These are issues that may change America and the world: racial bias, restarting your career after sweeping job losses, self-care, and falling in love while managing the fear of a simple handshake. Together Katty and Carlos are inviting each other and their guests to think about how much we understand America and its position in the world.
November's election will be taking place at a time when the country is going through unprecedented social and economic upheaval. It is not just the presidency that is at stake: voters will be electing a third of the Senate, an entirely new House of Representatives and 13 governors. More than 200,000 Americans have lost their lives to Covid-19 and the economy is in recession. Thousands of Americans have taken to the streets demanding social justice. This battle will determine the future of the country for much longer than the four years of the next presidency.
Katty Kay is one of the BBC's most distinguished presenters and an expert on US politics. Carlos Watson is a successful journalist and entrepreneur. Both have a reputation for hosting great interviews and each offers a different perspective. Together with their guests they will debate what happens next in America.