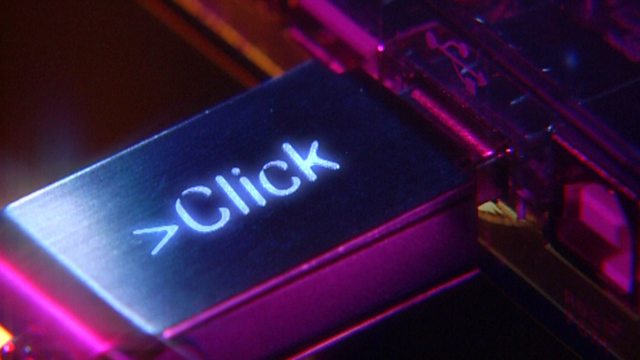 21/10/2008
WILL THERE BE A TECHNOLOGY CRUNCH?
What will the credit crunch mean for technology? Are we facing the next dotcom crash? Gareth chats to Mike Butcher from TechCrunch and David Cleevely from Analysys. Will venture capital continue to dwindle and how does this affect consumers?
SHANGHAI DIGITAL ARTS FESTIVAL
This week Shanghai has been hosting the world's largest digital arts festival. Gareth talks to the festival's creative advisor Philip Dodd. According to Dodd, there 500 million mobiles in China and it's common for young people to own three different phones. So how are artists using mobiles to create and distribute their work?
GEEK GIRLS GO GLOBAL
Like many other science sectors, most people who work in the technology sector are male. Keen to redress the balance, and meet kindred spirits, Sarah Blow created the Girl Geek Dinner network three years ago in London.
Every month girl geeks meet for a dinner to discuss everything from coding to computer games. The network has a growing global following, from Montreal to Malaysia. Last week the Paris Girl Geeks met for the first time.
So why do girls need to geek out on their own? And will it help to change the gender balance in the IT industry? Girl geek Angela Saini reports.
Last on
Wed 22 Oct 2008
00:32

GMT