Main content
Monica Chatwin
A high-flying, ambitious tactician attached to the Foreign Office in Washington DC, Monica is a dark horse in Nessa's world. Intent on making a name for herself and with a self-expressed interest in the Middle East, it soon becomes apparent that she is not all that she seems. But just how deep does Monica's involvement with Nessa go, and how is she connected to Ephra? Is she indeed friend or foe, and what lengths will she go to in order to make a name for herself?
Eve Best
Eve Best is an Olivier Award-winning actress of stage and screen. Television appearances include Prime Suspect: The Final Act, Waking the Dead, Shackleton, The Inspector Lynley Mysteries and The Shadow Line. In America, she has been widely praised for her role as Dr Eleanor O'Hara in Nurse Jackie. In cinemas, Eve starred as Wallis Simpson in the Academy Award-winning The King's Speech, starring Colin Firth and Geoffrey Rush.
Eve received a Tony nomination for her role in Harold Pinter's The Homecoming in 2008. She has also performed the part of Beatrice in Shakespeare's Much Ado About Nothing and has played the tragic title role in John Webster's The Duchess of Malfi. She made her directorial debut with Macbeth at Shakespeare's Globe Theatre in 2013.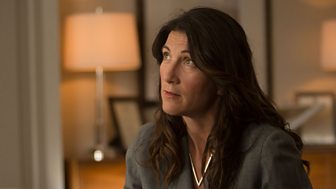 Explore The Honourable Woman