Main content
Your live sound
Find out how to get the most of your live show before, during and after the gig
Pre-gig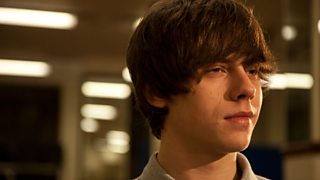 Make sure all of your kit is setup before you hit the stage. Do a line check before you start and check all instruments are in tune. If you need to change effects pedals or instruments during your set, make sure that your songs are ordered in a way that minimises these changes.
The performance
Playing live involves using a lot of technical equipment, do your best to prevent any major problems by bringing spares of everything that you can, and making sure that those are tuned up and ready to go if you need them in a hurry. If something fundamental to your sound has failed take the opportunity to show that your band has guts. If your guitar breaks mid-song, sing A cappella. In the worst-case scenario, play a tune that you can jam along to with a reduced line-up, try your best to style it out, this will show good musical capability.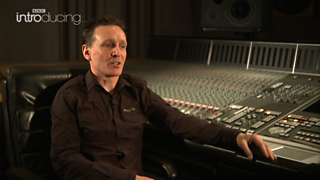 Once you're on stage it's your chance to let people know who you are. If there's no official compare at the gig to introduce you then introduce yourselves, back this up by putting flyers around the venue and taking a mailing list. This way you can keep in touch with fans and you can keep in touch with them.
The more relaxed on stage you are the better. If you find yourself having to fill time whilst the sound engineer fixes a technical problem use the opportunity to plug your newest EP or merchandise, or let people know where they can find you online. Do whatever comes naturally to you, don't be afraid to be yourself, an audience will appreciate seeing that side of you.
Post-gig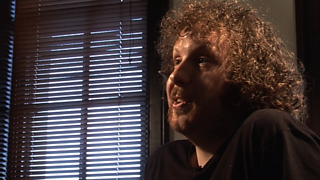 Maximise on fan potential by collecting email addresses for your mailing list. Talk to your fans and make sure they are aware of any CD's that you have for sale and if you don't have any make sure you let them know where to find you online. Make sure you leave a good impression with the venue, the sound engineer and all of the staff you come into contact with. Nobody's going to have an act back if they were rude to their staff, but a glowing report could be all you need to get another booking.
Backline
Generally at smaller gigs the bands share the same 'backline'. This is a phrase that promoters and venues use to refer to the kit and amps used on stage. At your early gigs you're most likely to be sharing the same core kit with other bands whilst bringing your own instruments and a few extra bits and pieces. For example, you may all use the same drum kit but bring your own cymbals, you'll use the same amps but you'll need to bring your own guitar and FX pedals. If you're doing this try and get in touch with the venue and other bands beforehand to co-ordinate how things will work on the night.
If you're not sharing equipment you'll need to factor in time at the end of your set to take your equipment off with you to make room for the next act. Don't bother dismantling your drum kit on stage, just lift in into the wings and take it apart backstage. Move any amps and instruments out of the way and ask the acts on after you if they need any of your equipment before you put it away in your car or van.
Buying equipment for live gigs
If you're looking to purchase amps or PA equipment you need to think about the power output you're going to need, based on the size and type of venues you are likely to be playing. Have a good look around on the internet to find out how the equipment fares in reviews and opinions on music message boards.
"As new" items, typically a couple of years old but in mint condition, will normally sell for two-thirds of their original price. eBay, Loot and Gumtree and are all good places to start but if possible you should check out all equipment first-hand before buying. You should also try to find out how expensive spare parts are for the particular make and model you're after.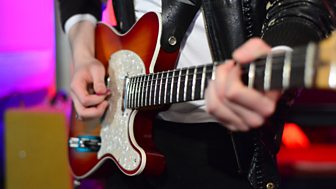 From starting out to recording, playing live and choosing a record deal - all the advice you need is here