Main content
Katie Hopkins
Katie Hopkins first came to public notoriety in The Apprentice where, despite dropping-out, she eclipsed her rivals with outspoken comments on her fellow contestants, women in the workplace, and listing 'husband-stealing' on her CV.
She embarked on a twin career as a management consultant and a TV commentator 'telling it like it is'. Over the summer she was dubbed Britain's Most Hated Woman for telling ITV's This Morning she wouldn't let her 3 children play with others called 'lower class' names such as Tyler and Charmaine.
As a journalist she regularly writes on educational and employment issues, and she's appeared on programmes as diverse as Question Time and I'm A Celebrity…
Will she overcome her natural shyness on Free Speech?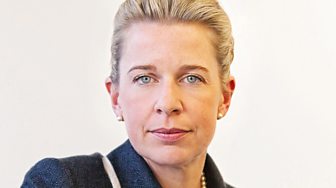 Past panellist

Past panellist

Past panellist

Past panellist

Past panellist

PAST PANELLIST

PAST PANELLIST

PAST PANELLIST

PAST PANELLIST

PAST PANELLIST

PAST PANELLIST

PAST PANELLIST

PAST PANELLIST

PAST PANELLIST

PAST PANELLIST

PAST PANELLIST

PAST PANELLIST

PAST PANELLIST

Past Panellist

Past Panellist

Past Panellist

Past Panellist

PAST PANELLIST

PAST PANELLIST

PAST PANELLIST

PAST PANELLIST

PAST PANELLIST

PAST PANELLIST

PAST PANELLIST

PAST PANELLIST

PAST PANELLIST

PAST PANELLIST

PAST PANELLIST

PAST PANELLIST