Main content
Hannah Riley
Hannah was an agricultural student when she first arrived in Ambridge in 2008.
| Fact title | Fact data |
| --- | --- |
| Played by | Helen Longworth |
| Status | Single |
| Occupation | Berrow Farm Pig Unit deputy manager |
| Lives at: | 1 The Green |
Originally from Preston, Hannah first spell in Ambridge was short but nevertheless eventful. While still an agricultural student, Hannah worked with Tom's pigs on Home Farm land.
All went well until Brian tried to poach her, asking her to do extra hours for him, and persuading her not to mention it to Tom. Tom was furious at Brian when he found out. (The two were at loggerheads at the time over their partnership in a supermarket sausage deal, which Tom felt Brian was steering against his will.) A few months after her arrival Hannah left Ambridge to return to college.
In 2018, Hannah secured a job at the Berrow Pig Farm Unit. Neil and the other panelists were very impressed with all of her U.S experience.
Hannah and Jazzer
When Hannah came to work for Tom in 2008, Jazzer was smitten. At first he thought that she would find the drudgery and mud of working with pigs too much. But she proved him wrong when she sneaked up on a sickly pig and administered a much needed injection. This was the girl of Jazzer's dreams; unfortunately the feeling wasn't mutual.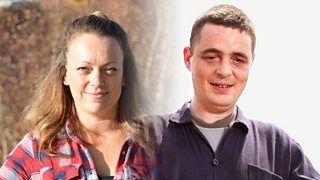 Hannah's eye had been caught by village hunk Chris Carter. Jazzer was very quick to point out that Chris was taken. But Hannah's head remained unturned when it came to the Glaswegian and the pair remained friends. 10 years on, a flame still burns for Hannah in the McCreary heart.
Helen Longworth
Helen trained at RADA. Twice a member of the BBC Radio Drama Company, radio work includes 'Home Front' (Rose Fairweather), 6 series of 'On Mardle Fen' (Zofia), A.S Byatt's 'Frederica Quartet' (Stephanie Potter) and 'The Good Companions' (Susie Dean).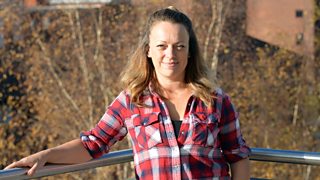 Theatre includes Mrs Darling/Captain Hook in 'Peter Pan' at The Dukes Playhouse, Lancaster, Queen Anne in 'Richard III' (Demi Paradise), Orithya in 'Sirens' (Blazon Theatre Co) at the Women of the World Festival in Hull.
Helen has toured in actor/musician productions with Quondam Theatre Company and for Cunard/Carnival on-board the QM2 during its Transatlantic crossings in 'Much Ado about Nothing' (Beatrice), 'Merchant of Venice' (Nerissa) & 'The Canterbury Tales' (The Pardoner).
TV appearances include Coronation Street, Doctors, Hollyoaks, Heartbeat and Emmerdale. And Helen played Sally Biggs in the film 'The Last Trace'.