Main content
Ricky Wilson
Oh yes, we can believe it, Ricky Wilson is definitely not far away from home… his Voice home, that is! The dapper gentleman and fearless leader of the Kaiser Chiefs returns for a second time, and is back doing what he loves to do best… spinning around in his big red chair!
The Voice favourite isn't just any ordinary lad from Leeds. He's sold over 6 million albums worldwide (that's more times than Will says 'dope' – and trust us, we've counted!), and his awards range from winning three BRIT Awards, an Ivor Novello Award, AND Ricky has stepped up his personal style a notch or three by being featured as 'Best Dressed Person' and 14th out of 100 in Attitude's HOT 100. (For the record, Ricky is Number 1 with us in all categories!)
Ricky's Selfie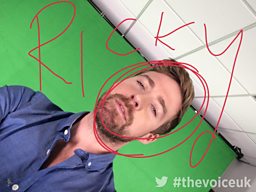 Ricky and his band have also had the honour of performing at the London 2012 Olympic Closing Ceremony to millions of people around the world, and we bet he'd have won gold if live music was a sport. He's also recently toured the USA (that's in America) and will be embarking on a massive UK tour that kicks off in 2015.
So, support your local Kaiser Chief and tune in to show your love for #TeamRicky!
Ricky's coach credentials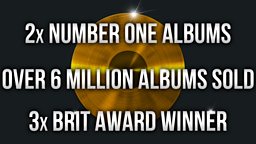 It's time for The Voice Live shows...but first let me take selfie!
#TeamRicky are looking very Chic!
Ricky's throwback thursday