Main content
David Dimbleby
David Dimbleby is a major presenter of current affairs programmes and documentaries for BBC television.
He has presented the BBC's general election programmes since 1979 as well as US presidential election programmes and Budget coverage. He chaired Question Time from January 1994 to December 2018.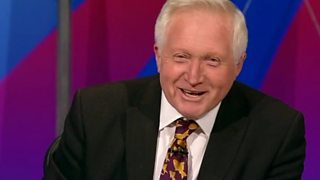 Early career
David Dimbleby joined the BBC as a News reporter in Bristol after leaving university and appeared in network programmes from 1962.
During his BBC career he has presented Panorama, 24 Hours, People and Power, The Dimbleby Talk-In and This Week Next Week. He wrote and presented the award-winning TV series The White Tribe of Africa and An Ocean Apart.
More recently he presented A Picture of Britain, How We Built Britain, and Seven Ages of Britain.
Live events
David has been the commentator for a wide range of special outside broadcast events for BBC television including the State Opening of Parliament, Trooping the Colour and the Remembrance events at the Cenotaph.
He commentated at the funeral of Diana, Princess of Wales, in 1997, and during the funeral of HM Queen Elizabeth the Queen Mother, and for the BBC's programmes to mark the Golden Jubilee of HM Queen Elizabeth in 2002.
Education
David was born in 1938 and educated at Glengorse School, Battle, and Charterhouse. He learned French in Paris and Italian at Perugia, and studied politics, philosophy and economics at Christ Church, Oxford, where he also edited the student magazine, Isis.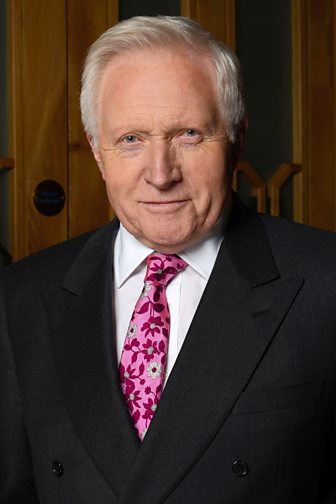 How has the face of public debate changed during the veteran presenter's tenure?