Main content
Miss Pickwell
"Prickwell" as she's affectionately known to Alfie is Abbey Grove's Deputy Head teacher.
Stern to the point of being ferocious, Pickwell despises Alfie's lax attitude and headmaster Fraser's ridiculous ideas of how to best run the school. Keen to climb the ladder and take charge of proceedings herself she enjoys nothing more than catching Alfie out and watching him suffer the subsequent humiliation.

Clips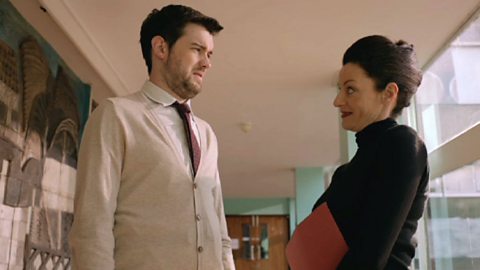 Trail for 'Bad Education', a brand new comedy for BBC3 starring Jack Whitehall.