Main content
Nessa Stein
Witnessing her father's assassination at the hands of the armed wing of the PLO as a small child has left an indelible mark on Nessa Stein. An Anglo-Israeli businesswoman who now heads up the Stein Company and all its philanthropic output, she took her father's former arms company and has inverted its purpose – providing high-speed data cabling across the Middle East in an effort to remove barriers, increase learning & knowledge and table peace in an area that has only ever known conflict. Recently ennobled in the House of Lords, Baroness Stein is as fearless as she is compassionate; as wise as she is determined and works tirelessly to promote her company's work. However, she also harbours a dark secret from her time held hostage in Gaza eight years previously that threatens to blow apart her world and all that she has fought for, as she is forced to confront the demons from her past amidst a high profile game of political cat and mouse, played out on the world's stage.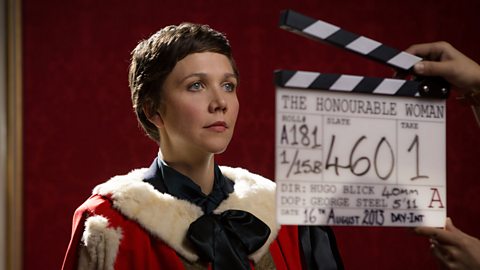 Maggie explains what made Nessa one of the most complex characters she's ever played.
Maggie Gyllenhaal
Maggie Gyllenhaal is an Oscar and Golden Globe nominated actress who made her feature film debut in 1992. Since then, she's gained critical acclaim for stand-out performances in films such as Crazy Heart, The Dark Night, Donnie Darko, Adaptation, Mona Lisa Smile, White House Down and, most recently, Frank.
Also accomplished on stage, Gyllenhaal has starred as Alice in Patrick Mauber's award-winning Closer, Shakespearean tragedy Anthony and Cleopatra, Chekov's Three Sisters and Tony Kushner's Homebody/Kabul. Maggie will next be seen onstage alongside Peter Sarsgaard and Mamie Gummer in Chekhov's Uncle Vanya.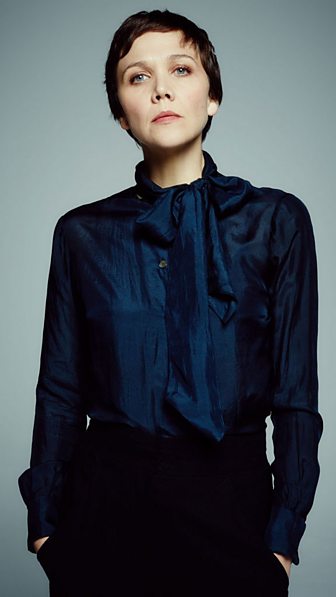 Explore The Honourable Woman