Main content
Biography
The son of William Burnes, an Ayrshire tenant farmer, and Agnes Broun, Robert Burns was born in Alloway on January 25th, 1759. Burns's father ensured the poet's education, and from 1765, John Murdoch taught Burns and his brother Gilbert in a school founded by their father and neighbours. Murdoch introduced Burns to the works of Alexander Pope, schooling him in English, French and Latin. In 1774, Burns wrote his first song, 'Handsome Nell', for Nellie Kilpatrick.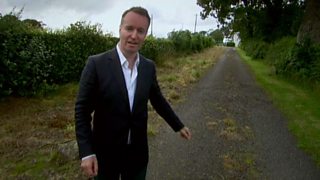 By the time the family had settled in Lochlie, Henry Mackenzie's The Man of Feeling (1771) and Laurence Sterne's Tristram Shandy (1760) had become Burns's 'bosom favourites'. The impact of Pope, Mackenzie, Sterne and his immediate predecessor, Robert Fergusson, fired Burns's poetic impulse, and in 1783, he began writing his first Commonplace Book.
Another move brought Burns to Mossgiel, near Mauchline, and in April 1785, he met his future wife, Jean Armour. By March 1786, Jean was pregnant, and owing to his 'fornication', Burns was put before the kirk session, and sentenced to three penitential appearances facing the congregation. Although copies of 'The Holy Fair' and 'Holy Willie's Prayer' circulated the parish in 1785, this treatment was to inspire some of his most famous anti-Calvinist works. On July 31st 1786, his seminal Kilmarnock edition of Poems, Chiefly in the Scottish Dialect was published.
Burns departed in November 1786 for Edinburgh, where he was met by the rapturous praise of the literati. Henry Mackenzie enthusiastically eulogised the poet, christening him 'the heaven-taught ploughman', thus forcing Burns to fit an enduringly belittling but rewarding role.
On 17th April 1787, his first Edinburgh edition was published. Burns's visit to Edinburgh ensured his literary immortality, and on 2nd August, the poet penned his autobiography in a celebrated letter to Dr. John Moore. Burns's place as Scotland's national poet was permanently assured.
In 1788, Burns moved to Ellisland Farm, and in 1789, began work as an Excise officer in Dumfries. Work for the Excise was arduous, and while simultaneously labouring at Ellisland, Burns's health diminished. Towards the end of 1791, Burns had to leave Ellisland, and in a move to Dumfries, took a house in Bank Street.
In his final years, Burns continued Excise work, as well as writing a phenomenal number of remarkable poems, songs and letters. By 1796, illness and poverty had crippled him, and on 21st July, Burns died in Dumfries. At his funeral four days later, Burns was buried with civil and military honours. While Scotland mourned the death of Burns, Jean Armour gave birth to his son, Maxwell.
(This biography was last updated in 2004. A newer version forms part of the 250th anniversary Burns website)
Works
Robert Burns was, in his own age, and remains to this day, Scotland's national poet. Burns Suppers are held throughout the world on the day of his birth, and the Scottish Parliament reconvened on July 1st 1999 with a rendition of the egalitarian 'Is There for Honest Poverty' (1795), which expresses the wish that 'man to man the world o'er/Shall brothers be for a' that'. A 'protean' poet in the fullest sense, Burns's work ranges over song, satire, comedy, epic, classicism, pastoral, politics and religion, and the whole is injected with a dynamism never equalled in Scots since his death.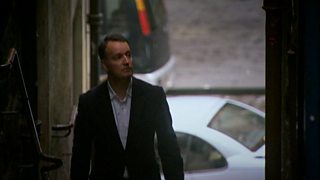 Burns's work has reached such a level of celebrity that many of his words have become ingrained in the public psyche. Songs such as 'Auld Lang Syne' (1796) and poems including 'To a Haggis' (1787) are ubiquitously quoted, and their endurance is testament to their universal nature.
During his lifetime, Burns became notorious for his anti-Calvinist stance, and many of his poems satirise the gloomy, disciplinarian Auld Licht doctrine, whilst affirming the gentler, more forgiving New Licht Christianity. In celebrated poems such as 'Holy Willie's Prayer' (published posthumously in 1801), 'The Holy Fair' (1786) and 'Address to the Unco Guid' (1787), Burns exposed Calvinism's inherent hypocrisy, which he had experienced first hand.
In 'Holy Willie's Prayer', Burns uncovers the absurdity of the Presbyterian doctrine of predestination: Willie addresses a Calvinist God who 'Sends ane to heaven and ten to hell,/A' for thy glory,/And no for ony guid or ill/They've done afore thee!' Willie's words of 'damnation', 'hell' and 'damned devils' reveal Calvinism's objective: to stamp on human pleasure, and to instil a fear of God into its followers. Burns portrays Calvinism's contradictions as ridiculous, advocating instead a religion based on innate virtue: in 'Epistle to a Young Friend' (1786), he counsels that 'where ye feel your Honor grip,/Let that ay be your border'.
Burns's humble origins and poetic talent were the catalyst for Henry Mackenzie's labelling him as 'heaven-taught ploughman'. Although he is forced, by financial need, to fulfil this role, the description is an injustice to Burns. Despite his evident education and genius, Burns claims, in 'Epistle to John Lapraik, an Old Scotch Bard' (1786), that he is untutored. He asserts that 'I am nae Poet, in a sense,/But just a Rhymer like by chance,/An' hae to learning nae pretence', while in the same stanza referring to his 'Muse'; betraying his classical education.
His rise from poverty to the heights of poetic fame invest his democratic drive with even more power: in poems such as 'The Vision' (1786), 'Love and Liberty: A Cantata' (1801) and 'The Twa Dogs, A Tale' (1786), Burns celebrates the universal worth of mankind, and even animals, regardless of rank. In 'Love and Liberty', Burns disregards the pretences of court and church, and questions the affectation of class:
'What is title? what is treasure?
What is reputation's care?
If we lead a life of pleasure,
'Tis no matter how or where!'
One of Burns's best and most famous works is undoubtedly 'Tam o'Shanter. A Tale' (1791). The poem covers such territory as the Scottish tradition of festivity, Augustan generalisation, Enlightenment debate, the classical epic, the supernatural tale and the great theme of fragile but simple human dignity. Tam is at once the drunken Scotsman and epic hero, who forgoes all 'reason' for an expression of pure human instinct at the sight of the 'souple jade' witch in Alloway kirk. In his simple exclamation, 'Weel done, Cutty-sark!', Tam is a celebration of natural human feeling in the face of the Enlightenment's emphasis on sombre logic. In this fast-paced narrative, Burns is the folk-tale 'chapman', neoclassicist poet and teller of both his 'queerest stories' and 'tale o' truth'. 'Tam o'Shanter' is one of Burns's greatest achievements, and stands as evidence of his multi-voiced and inclusive poetic persona.
Burns is esteemed as a prolific songwriter. Working with an established song tradition, Burns fits new words to existing melodies, and creates many classics of Scottish song. 'Green Grow the Rashes' (1787), 'Afton Water' (1792), 'A Red, Red Rose' (1796) and 'Ae Fond Kiss' (1792) are unrivalled expressions of love, while 'O'er the Water to Charlie' (1788) and 'Charlie He's My Darling' (1796) are evidence of Burns's political engagement with the Jacobite cause.
As well as his accepted achievement in poetry and song, Burns's letters are justly renowned as pieces of literature, and provide a better insight into the man and his methods than any biographical or critical piece. Written in commanding, diamond-cut prose, Burns's genius is as apparent in his letters as in any of his verse.
Burns is no simple 'heaven-taught ploughman'. His mutable poetic persona ranges the gamut of literary expression, emotion and experience. His unparalleled fame, as compelling in the twenty-first century as in the eighteenth, demonstrates him to be a poet who has special meaning, not just in Scotland, but also throughout the world.
An archive in text and audio of Burns's works forms part of the new 250th anniversary Burns website.

Clips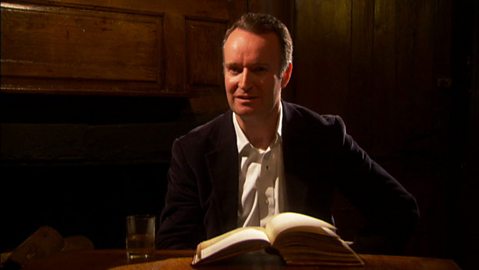 Watch a clip of Burns as he leaves behind the Edinburgh highlife to become an exciseman in Dumfries.