Main content
Mark North
Mark North, Zoe's lover, now eternally bonded with Luther through a grief that only they can fully comprehend, has left his former life behind.
Unable to stay in the place where Zoe's life was brutally taken, he moved house and left his job. He lives frugally, with his books, struggling to find some spiritual comfort to alleviate the torment of grief. His new-found understanding with Luther provides his only comfort.
Paul McGann
After graduating from RADA, Paul McGann made his name starring in the BBC serial The Monocled Mutineer. He then went on to star as 'I' in the British cult film, Withnail And I and as the eighth doctor in the 1996 Doctor Who television movie. McGann has also starred in many other film and television productions including Bafta award winning Our Mutual Friend, Ken Russell's The Rainbow, Empire Of The Sun, Hornblower, and most recently ITV's successful drama, Collision.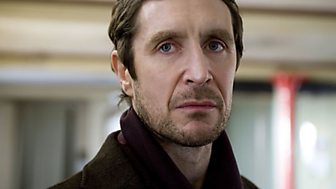 past character

PAST CHARACTER

PAST CHARACTER

PAST CHARACTER

PAST CHARACTER

past character

past character

past character

past character

past character

past character

past character

past character

past character