Main content
Zoe Salmon
Zoe Salmon is one of Northern Ireland's most famous TV faces. Her big break came in 2004 when she presented the BBC's flagship children's programme Blue Peter.
'I'd try anything once' she told reporters, a quote which came back to haunt her when producers made her try everything from wing-walking on a bi-plane to running the London marathon.
Since her Blue Peter days Zoe's appeared on all manner of programmes: Dancing on Ice, Celebrity Masterchef, Shooting Stars and Hole in the Wall to name but a few – and the films Get Him To The Greek and St Trinian's.
The former Miss Northern Ireland 1999 is a qualified lawyer from Queen's University, Belfast - will she be laying down the law on Free Speech?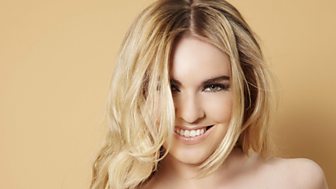 Past panellist

Past panellist

Past panellist

Past panellist

Past panellist

PAST PANELLIST

PAST PANELLIST

PAST PANELLIST

PAST PANELLIST

PAST PANELLIST

PAST PANELLIST

PAST PANELLIST

PAST PANELLIST

PAST PANELLIST

PAST PANELLIST

PAST PANELLIST

PAST PANELLIST

PAST PANELLIST

Past Panellist

Past Panellist

Past Panellist

Past Panellist

PAST PANELLIST

PAST PANELLIST

PAST PANELLIST

PAST PANELLIST

PAST PANELLIST

PAST PANELLIST

PAST PANELLIST

PAST PANELLIST

PAST PANELLIST

PAST PANELLIST

PAST PANELLIST

PAST PANELLIST