Main content
Best Food Producer
This category was open to anyone who produces food - whether it's pork or beef, bread or butter, cheese or chocolate. Food producers enrich our lives and local economies so we asked audiences to tell us about the people and businesses using lots of skill, quality ingredients and dedication to create an excellent, fairly priced, delicious finished product. The 2017 finalists are:
Earth's Crust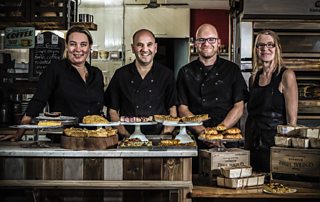 Based in Castle Douglas, The Earth's Crust Bakery aims to provide real bread to the local community. Tom van Rooyen's baking is inspired by a fusion of seasonal, local home cooking and creative influences from cultures across the globe; they specialize in hand crafted slow- fermented traditional bread, like sourdough and the bakery's passion for good quality food has led to fresh bread and pastries with outstanding flavour and texture and all natural ingredients.
Cabrito
James Whetlor founded Cabrito after keeping a few goats to solve a land management problem. He was cooking at River Cottage at the time and a few of the goats ended up on the menu. After seeing how well the kids sold, James thought perhaps there was a market for kid goat meat. Turns out there was.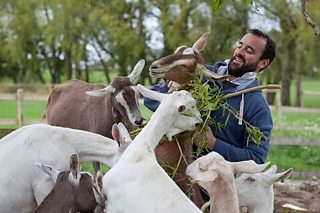 Drawing on experience of the London restaurant industry, James was a chef in the capital for 10 years, Cabrito has created and has continued to grow a market for kid goat meat. They sold their first kids to Jeremy Lee at Quo Vadis in March 2012 and have never looked back.
Hodmedod's
Hodmedod is a small but growing independent business, founded in 2012 to source and supply beans and other products from British farms. They are committed to providing quality food from British farms that's more sustainably produced and all Hodmedod's pulses and grains are British-grown.
They offer a wide range of British beans and peas, as well as some of the first British-grown quinoa. They have a growing range of ready-to-use canned beans and peas and roast beans and peas to create ready-to-eat snacks.