Main content
Baba
Underneath the surface of charm, Baba is a combination of a Mitford sister and a Machiavellian old woman.
Calculating and intimidating she runs a tight operation using fear, subjugation and small acts of kindness to acquire utter loyalty from her 'family'; the 'family' she has deliberately chosen and brought together. She utterly relies and trusts Frank, only ever refusing his advice when it comes to the subject of Toby, her treasured grandson. In Luther, Baba has spotted the perfect opportunity to have an insider on the police force, she believes him to be Frank's successor as chief 'security advisor'. But Baba has underestimated Luther's resilience.
Pam Ferris
Pam Ferris is best known her role of Miss Trunchbull in the movie Matilda and Aunt Marge in Harry Potter And The Prisoner Of Azkaban, as well as her starring roles on television in The Darling Buds Of May, and Rosemary & Thyme. She has also appeared in Alfonso Cuarón's Children Of Men and acted in a succession of modern and costume television drama, including Little Dorrit, Middlemarch, Our Mutual Friend, Jane Eyre, Oranges Are Not The Only Fruit, Where The Heart Is, Gavin and Stacey and most recently made a guest appearance on Grandma's House. Her career in theatre includes the highly acclaimed version of The Entertainer at The Old Vic and seasons at both the Royal Court and National Theatre.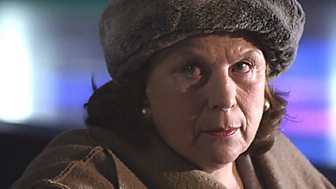 past character

PAST CHARACTER

PAST CHARACTER

PAST CHARACTER

PAST CHARACTER

past character

past character

past character

past character

past character

past character

past character

past character

past character