Main content
Bianca
| Fact title | Fact data |
| --- | --- |
| Song | Shine A Little Light |
| Written by | Ash Howes, Cass Lowe, Leona Lewis and Richard 'Biff' Stannard |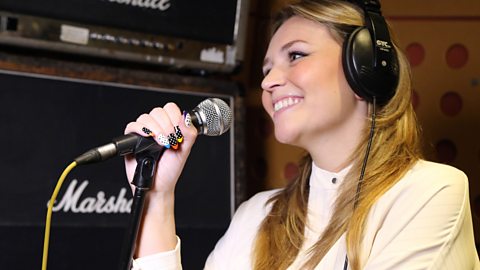 Listen to Bianca's entry for Eurovision: You Decide 2016, Shine A Little Light
Bianca Claxton is a 25 year old singer from Nottingham who has previously had chart success with girl group Parade. A classically trained soprano and cellist, Bianca supported the likes of Shakira and The Black Eyed Peas on tour in the UK. Participating in Eurovision: You Decide is a dream come true for Bianca who as a massive fan of the contest and has always harboured ambitions to represent the UK.
I never dreamt this would happen because I love Eurovision so much and never thought I'd have the chance to be a part of it. It's incredible!
Shine a Little Light is written by Biff Stannard and Leona Lewis. Bianca says "it's a song about when you're rock bottom… but however bad you're feeling there will be someone or something who will be able to make you smile."
Her favourite lyric is "I've been carrying a concrete heart… got me worrying there's no fire in a dying flame - I can picture how that feels."
As well as touring with co-writer of Shine a Little Light, Leona Lewis, Bianca has performed backing vocals for Cher among others. Her career in music started as a child when she picked up the cello: "my family aren't remotely musical… but I just sort of took to it. I was in the National Children's Orchestra for a few years. I'm an only child but an orchestra is like a big dysfunctional family!"