Main content
Arabella Strange
Played by Charlotte Riley
The daughter of a clergyman, Arabella Strange (née Woodhope) is a charming, caring and humorous young lady. Not rich, but very intelligent, and unconstrained by the social straitjackets of her time. She has loved Jonathan Strange since she was a girl, but wishes him to make something of himself: not for her own sake, but for his. When he does this, by becoming, somewhat surprisingly, one of the greatest men of the age, she is a little taken aback, but joins her new husband on his exciting journey into the realms of English Magic. However, she is more worldly than he, and less trusting of people. She knows that with his new profession comes jealousy, rivalry, and danger; and she seeks to protect him from these as best she can. Unfortunately, she does not see the danger that she herself is in until it is much too late.
About Charlotte Riley
In 2009, Charlotte played Cathy to Tom Hardy's Heathcliffe in the ITV adaptation of Wuthering Heights, and since this breakthrough role, her career has gone from strength to strength, with appearances in The Town, Easy Virtue and World Without End.
2014 was a busy year for Charlotte on both the big and small screen, appearing in both Series 2 of Peaky Blinders as May Carlton and the Tom Cruise blockbuster The Edge of Tomorrow, directed by Doug Liman - and this year is no different. As well as her starring role in Jonathan Strange and Mr Norrell, 2015 will see Charlotte star alongside Gerard Butler and Morgran Freeman in London Has Fallen, followed by Ron Howard's In the Heart of the Sea with Chris Hemsworth, Ben Whishaw, Brendan Gleeson and her Peaky Blinders co-star Cillian Murphy.
Charlotte is currently filming Stephen Poliakoff's latest project for the BBC, Close to Enemy, a six part Cold War drama is set in a bomb damaged hotel in London in the aftermath of WWII.
More about Charlotte Riley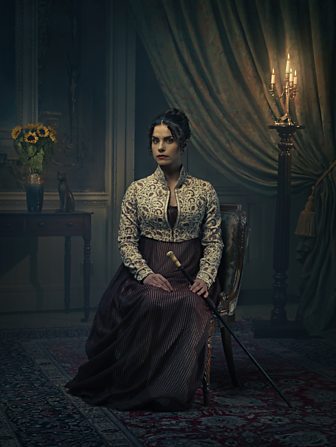 The world of Strange & Norrell
Join the gentlemen magicians to read in the long, dull papers of English magic