Main content
Dani Ferrington
Will PC Dani Ferrington be able to get back into Gibson's good books?
Niamh McGrady plays Dani Ferrington
In the first series Gibson, new to Belfast, chose Ferrington to help and support her. Emotionally honest and deeply scarred by her failure to stop the death of Sarah Kay, Ferrington seeks to make amends by throwing herself into her police work.
Clip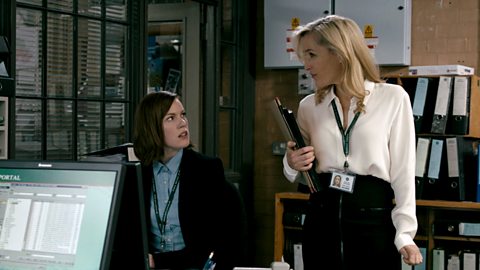 Ferrington tracks down the man who Gibson believes knows something about Olsen's murder.