Main content
6 Music Festival Fringe
Everything you need to know about the BBC Radio 6 Music Festival Fringe
The BBC Radio 6 Music Festival Fringe is a separately ticketed free event running during the daytime on both days of the Festival, next door at the Victoria Warehouse hotel.
Tickets for both the Fringe and the main festival are now all gone.
The BBC Radio 6 Music Festival Fringe will run in two sessions each day between 12-3.20pm and 3.40-7pm. 
There will be several rooms to discover, named in honour of some of BBC Radio 6 Music's favourite bands.
Listen to 6 Music from 1pm on Friday and Saturday as we broadcast live from the heart of the Fringe - and you can watch all the action on the 6 Music website too!
TALKING HEADS
A spoken word stage featuring interviews, poetry, readings and some intimate performances: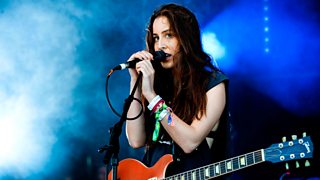 FRIDAY  
Session 1: 
Session 2:
SATURDAY
Session 1: 
Session 2: 
PUBLIC IMAGE LTD
A photographic exhibition by Jason Joyce, who documented some of 6 Music's most important moments from the last year.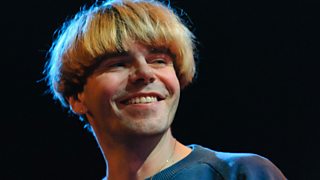 Plus, hear the stories behind the photos. 
There is also a stage featuring performances by:
FRIDAY
Session 1: 
Session 2:
SATURDAY
Session 1:
Session 2:
CORNERSHOP RECORD FAIR
A record fair featuring stalls from independent record stores from across the UK:
Action Records (Preston, Lancs)
Beatnik Record Shop (Altringham, Manchester)
Pie & Vinyl (Southsea, Hampshire)
Piccadilly Records (Manchester)
Pop Recs Ltd (Sunderland)
Rough Trade (London)
The Music Exchange (Nottingham)
FIGHTING TALK
On Saturday morning, England cricket legend Freddie Flintoff hosts a live panel of guests from the world of sport, music and comedy for a special edition of 5 live's Fighting Talk.