Main content
Alana Valentine
Winner of the English as a First Language category 2013
Background
As a playwright, I have always had a passion for the intimacy and democracy of radio. I currently work on commission as a playwright for the Australian stage, but I have produced work for ABC radio – mainly autobiographical or feature programmes – as well as producing adaptations of stage plays for broadcast. It has therefore been a great delight to conceive this new work for radio drama. Working on the play totally re-inspired my creative engagement with the way dialogue, sound and characters can work in fresh ways in the radio medium.
My work for the theatre has been both fictional and verbatim-based, with some cross-pollination between those forms as well. Three of my stage plays, Run Rabbit Run, Parramatta Girls and Shafana and Aunt Sarrinah, which are based on verbatim-inspired Australian stories, have been on the Higher School Certificate Syllabus in New South Wales, where I live. I have also been privileged to work with many of Australia's finest indigenous artists; most recently as dramaturg with Stephen Page and with Bangarra, Australia's premier dance Theatre Company, on their new work Patyegarang, which toured Australia through July and August, 2014. I have also worked with director Wesley Enoch on my play Head Full of Love, which is set at the Alice Springs Beanie Festival and will tour Australia in 2015, and with the Barefoot Divas, who will play the Hong Kong Festival in 2015. My play, Comin' Home Soon, also won the 2014 Australian Writers Guild Award in the the Youth and Community Theatre category.
Alana's website: www.alanavalentine.com
Her winning play: The Ravens
Struggling to escape the world of prostitution, Kira has recently received a large sum of compensation money. Unsure what to do with it, and under pressure from an old friend, Kira meets Nina, a social worker in training, and an unlikely friendship develops.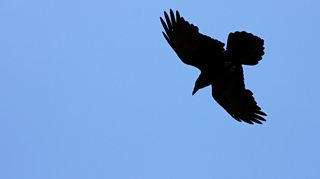 The judges said:
"An ambitious play, admirably creating an authentic world of addiction, with a naturalism of language and believability of character. The play truthfully captures the brutality and violence, but with an attempt at tenderness, deliciously graphic for radio."
Inspiration for the play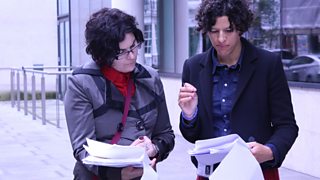 My research for the play was partly informed by a two month residency at a Victoria Street women's refuge in Australia. Whilst there, I was lucky enough to be befriended by some of their clients who I accompanied to the Kings Cross safe injecting room, the Love Machine strip club and several other Kings Cross locations detailed in the play. However, since that residency, as is always the case with writing, I have also been inspired by other people I have met in the sex work industry, as well as infinite other sources. I am a passionate radio listener and I am very inspired by the innovative ways radio producers use sound. In the end though, my primary inspiration is always the genius of the gifted actor – is there anything as marvellously generous as someone who uses their voice and their creativity to transform into another person for our entertainment?
What it means to win
I feel part of a culture that promotes a view of the world, which is infinitely complex and diverse.
For someone whose whole career began in the radio medium, it is an inestimable honour for me to have a work broadcast on the BBC World Service and to win this prize. When I use the word honour what I mean is that it thrills me to be part of the long and culturally rich artistic tradition of British radio making. It makes me feel deeply connected to all my radio making forbearers and contemporaries across the globe. I feel part of a culture that promotes a view of the world, which is infinitely complex and diverse. That all sounds quite grand, but it really is how I feel about the BBC World Service and why I committed to writing a play for the competition.