Main content
BBC Cook of the Year
In association with BBC One's The One Show, we have been looking for cooks who are imaginative and innovative at mealtimes in a hospital, care home, school or workplace. The 2017 finalists are:
Sue Mahon - LandWorks
Sue volunteers at LandWorks in Dartington in Devon. The charity provides a supported route back into the community for current and ex-prisoners. Sue volunteers to teach these trainees to cook, budget and problem solve as they make lunch for up to 15 people with a £20 budget.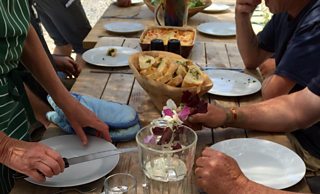 Her 1:1 lessons help trainees to develop healthy, economical meal plans and shopping skills. Each of the dishes Sue designs can be affordably repeated by trainees, as feeding a family on a budget is important for them, especially if they might be dependent on benefits or a low income on their release from prison.
Mike Spackman – The Community Chef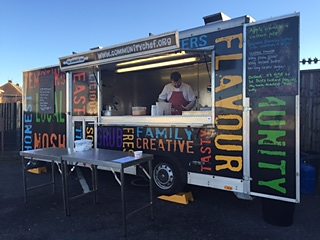 This close-knit Community Chef team is based in the Isle of Sheppey in Kent. They work with people and communities who are 'harder to reach' either by geography or mobility and they demonstrate the enormous benefits of eating well with dishes from all over the world cooked using locally sourced produce from the area's farms, fisheries and producers. They even have a Michelin starred chef who supports their ethos and activities.
Kemi Buraimoh - The Manna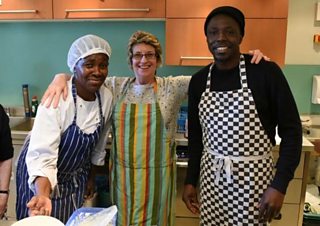 Kemi is Catering Co-ordinator at The Manna in Islington, which provides food, showers and basic services for more than a two hundred people a week. For ten years she has made fantastic food from scratch and also runs baking sessions once a month to encourage people to join in and learn some simple home recipes. If you need some food items to take away Kemi is always keen to chat to see how The Manna can help.