Main content
Stephen Nolan
Stephen joined BBC Radio 5 live in June 2005.
His career has centred on his native Ulster, where he has twice been voted best national and regional presenter by the Royal Television Society.
He has won seven Sony Gold Awards, including UK Broadcaster of the Year in 2003.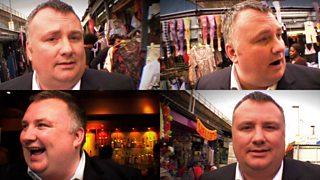 Watch the video to find out more about Stephen.