Main content
Owen Jones
In two years Owen Jones has come from nowhere to become one of print and TV's most recognisable commentators. Earlier this year the Daily Telegraph voted him 7th most influential person on the left.
His 2011 book Chavs explored how the working classes have been marginalised and demonised in recent years and was decreed one of 2011's top ten non-fiction books by no less than the New York Times.
Owen started his career in Parliament working as a researcher and lobbyist with trade unions and Labour back benches. Will it be a triumphant return?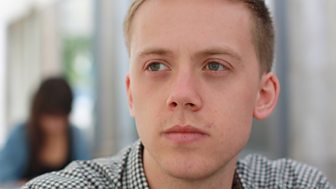 Past panellist

Past panellist

Past panellist

Past panellist

Past panellist

PAST PANELLIST

PAST PANELLIST

PAST PANELLIST

PAST PANELLIST

PAST PANELLIST

PAST PANELLIST

PAST PANELLIST

PAST PANELLIST

PAST PANELLIST

PAST PANELLIST

PAST PANELLIST

PAST PANELLIST

PAST PANELLIST

Past Panellist

Past Panellist

Past Panellist

Past Panellist

PAST PANELLIST

PAST PANELLIST

PAST PANELLIST

PAST PANELLIST

PAST PANELLIST

PAST PANELLIST

PAST PANELLIST

PAST PANELLIST

PAST PANELLIST

PAST PANELLIST

PAST PANELLIST

PAST PANELLIST