Main content
North England
Twinkle House Sensory Room
Six-year-old Kian uses a wheelchair because he has cerebral palsy. He goes to school, but also visits Twinkle House in Skelmersdale, Lancashire.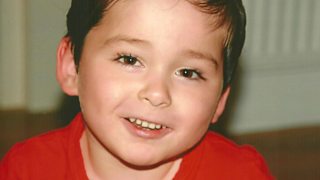 There, he can get out of his wheelchair and relax in a magical environment. At the push of a button, he can turn the sensory room into a space ship, or an underwater fish tank.
This feeling of control builds his confidence, so he can keep up with his classmates.
He can also pull himself up onto his feet to write something on the neon 'worry-board' which strengthens his legs without him even realising it.
It's not like homework – it's fun. With a water bed, heated cushions, massage table and huge touch-screen computer, it's easy to understand why Kian never wants to leave Twinkle House.
So staff have even organised specialist toys and equipment that children can take home with them. A wobble board might help a child with Attention Deficit Hyperactivity Disorder (ADHD) to focus and a weighted vest can help to physically slow down a child with severe autism.
BBC Children in Need has awarded £102,116 to Twinkle House to pay the salary of a Children and Young Person's Worker who runs sessions tailored to each child's needs so that they can achieve their full potential.
Please help raise lots for BBC Children in Need this year so we can help support more projects like Twinkle House.
Meet more children and get involved