Main content
Dan Goldman
Dan Goldman is one of the artists behind Incarnations: India in 50 lives.
An artist and writer, Dan has produced comics, video games and screenplays, and contributed to the likes of Wired and Time Magazine.
"Born in Detroit, raised in Miami and blessed in Brooklyn."
He also specialises in creating second-screen experiences for several of AMC Networks' flagship series (Breaking Bad, The Killing) and writing video games based on The Walking Dead.
It was through his work on the global hit Priya's Shakti that Dan came to the attention of the Radio 4 team behind Incarnations.
Priya's Shakti is an 'augmented-reality comic experience' using Hindu iconography to address sexual violence in contemporary Indian culture.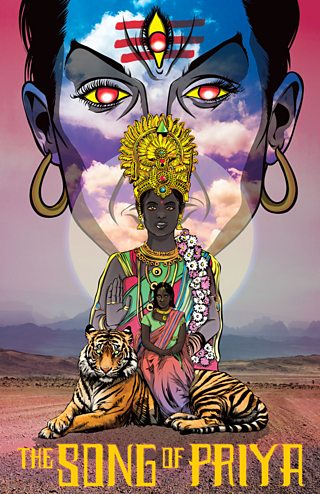 The comic book is equal parts art and activism. When it was launched in December 2014, the comic was an instant viral hit, sparking a national dialogue in India and abroad about the treatment of rape survivors.
The first issue of the comic has been featured in news outlets and film festivals around the world, with more instalments coming later this year.
"Priya's Shakti was a chance to point my art at a target I feel strongly about - the inherent subjugation of women that's baked into society - and use Indian culture's own religious symbols to help start a movement. Sexual violence isn't an Indian problem, it's a patriarchy problem. I do believe people's morality can be adjusted by a simple story, and ours is told simply in pictures to reach people from all walks of life." says Dan of his involvement in the project.
Dan's early sketches for Priya's Shakti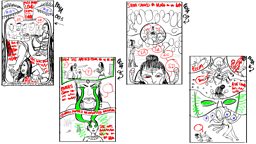 Rani Jhansi from Incarnations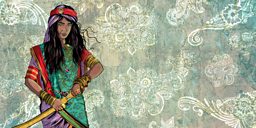 As well as the Incarnations project, Dan is currently working on new instalments of Priya's Shakti, the second graphic novel in his Red Light Properties series, and a new comic series in collaboration with artist Andrew Drilon.