Main content
Anna Tregorran
Anna is committed to her work... so much so it has affected her personal life.
| Fact title | Fact data |
| --- | --- |
| Played by: | Isobel Middleton |
| Born: | 23 September 1969 |
| Occupation: | Barrister |
| Lives in: | Birmingham |
Anna is a well-respected barrister who specialises in women's issues and domestic abuse. Her chambers are in Birmingham. She is representing Helen after her godmother, Jill Archer, recommended her.
I knew that man was guilty

Anna Tregorran
Anna spent her early childhood in Ambridge. She's the daughter of Carol and John Tregorran and she has an older half-brother called Richard.
Jill is fond of her goddaughter, who she used to babysit, and she follows Anna's career with interest.
In 2014, her father's funeral called Anna back to Ambridge and she has visited since then to see her mother who returned to the village after John's death.
In 2015, Anna lost a case against a man who was accused of domestic violence. The man returned to the family home and the abuse resumed which resulted in the death of his victim. Anna was so consumed by this case and its outcome it led to the end of her relationship with her partner Max.
Isobel on Anna
I believe her to be tenacious, smart, loyal and determined, with an affinity for the underdog. If she's anything like her mother then she'll have a wry outlook and an independent streak, which refuses to bow to convention. I hope she is like her mother!
Isobel Middleton
Isobel joined The Archers as a lifelong fan, having listened on her granny's knee from an early age. She trained in Drama at Birmingham University, and went on to grapple her way into the industry via illustration, set design and stage-management, finally securing herself an acting job and an agent when working at The Gate Theatre, Notting Hill in Lonson.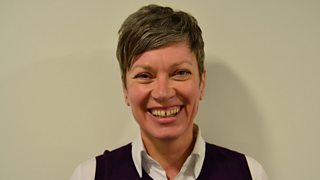 A steady career in TV, theatre, radio and voice-over work followed, during which she has played everything from a robot to a playing card to an assortment of policewomen, doctors and barristers (oh, yes…Anna is not the first!) plus some more elevated roles including Jean Brodie, Lucy in Michael Frayn's Alphabetical Order, Catriona Bilborough in Cracker and the doomed Evangeline Brazier in Jonathan Harvey's Murder Most Horrid.
When not acting, Isobel writes and paints. In 2014 she wrote, designed and co-produced her first short film, Snap, the first out of the stable for her production company Fitzherberts Inc. Other interests include music, cinema, literature, history, walking, a love of the sea and nature plus a healthy regard for organic wines.
Isobel is a mostly enthusiastic DIY-er, with a not inconsiderable toolbox and a wide and varied spectrum of success. Plumbing continues to be a challenge. She currently lives in Bristol with her lovely wife Jane and their Staffordshire bull terrier, Gertrude.
Favourite
Actor – Meryl Streep. She's just brilliant in everything. I would happily watch her play anything ever written, regardless of age, gender or character.
Film – Ridley Scott's Blade Runner. It's breath-takingly thrilling to look at, to listen to, to experience. Endless imagination based on a very possible future.
Book – This is hard. I'm passionate about hundreds of books but I think I'd have to go for Philip Pullman's His Dark Materials trilogy or Margaret Atwood's The Handmaid's Tale. Both beautifully written and extraordinarily realised alternative worlds, with insight and warnings for us all. I think of them both often.
Unfulfilled ambition
I'd like to see one of my plays produced and staged. Ideally at The Royal Court. With Meryl Streep. Of course.