Main content
DCI Ian Reed
DCI Ian Reed is John Luther's most loyal friend. They have years of history between them, both good and bad, and Reed has saved Luther more times than either man could count.
Reed is a man just as scarred by his commitment to the force as Luther. A veteran of three failed marriages, he understands the true cost of the job and knows what Luther is going through in his break up with Zoe. Reed also knows that rules are there to be bent, though never broken, which is what makes him such an ideal companion for Luther. Not averse to making a bit extra on the side, Reed is an excellent detective who lives by a strict moral code of his own devising. But if he crosses the line and breaks that moral code, his world will start falling apart.
Steven Mackintosh
Steven's numerous film credits include Prick up Your Ears, Memphis Belle and Land Girls with Rachel Weiss and Anna Friel. Steven played Winston in Guy Ritchie's hugely successful Lock Stock and Two Smoking Barrels. He played Tony in Rupert Wyatt's highly acclaimed feature The Escapist and Kertzer in the forthcoming film The Scouting Book For Boys. His television credits include The Buddha of Suburbia, Our Mutual Friend, The Other Boleyn Girl and England Expects. Steven starred opposite Helen Mirren in Prime Suspect and was nominated for a BAFTA for his role in the BBC film Care. Steven recently played Peter Mandleson in Mo with Julie Walters and D.I. Sexton in Criminal Justice for BBC One.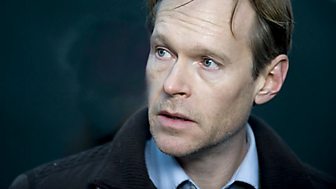 past character

PAST CHARACTER

PAST CHARACTER

PAST CHARACTER

PAST CHARACTER

past character

past character

past character

past character

past character

past character

past character

past character

past character