Main content
Publishing
A guide to publishing and why you might need it
Why do you need a publisher?
Publishers are companies who look after music rights and provide a number of services for songwriters and composers. Because they deal with songs rather than recordings of them, they have a different view of the world from record companies. This means they can afford to take a longer-term approach to an artist's career because they don't have recording, manufacturing and marketing costs to recover. They may be more willing to help a writer develop creatively which can be as simple as giving you advice, but can extend to anything from putting you together with co-writers to paying for studio time.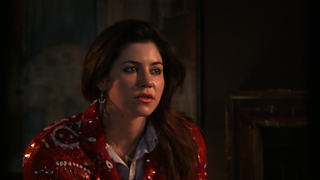 A publisher will also help you with copyright, which is useful because that's where the real money in the music business lies. Plays on the radio and in clubs, gigs, ringtones and jukeboxes in pubs all generate money for songwriters. A share in a song that becomes a classic can set up a writer with a healthy income for life - making it all the more important to find the right publisher for you.
FINDING A PUBLISHER
You can save yourself an awful lot of time and increase your chances of success by doing your homework. Identify the companies you want to approach and the people there you need to deal with. Then make a direct, focused approach to that person.
There are several sources of information out there to help you work out which publishing company you want to go for. Look up some companies that publish music that you like. A music directory like The Unsigned Guide or CMU will give you the company's contact details so you can call them up to find out who looks after the artists you like. You probably won't be able to speak to them directly but at least you'll have a name. The Music Publishers Association website gives information on approaching publishers and lists contact details.
It's also worth bearing in mind that with several types of publishing deals out there (including 'Single Song' and 'Singer-Songwriter' deals) it's essential to have a decent manager and/or lawyer on your side when negotiating one.
BENEFITS OF PUBLISHERS
If you're an unsigned artist a publisher may also help with your development. Major publishers (and several of the smaller ones) have their own studios and will give artists time in them to prepare a better quality demo than they'd probably be able to afford on their own. Larger publishers may also offer a limited number of artists full 'development deals' where they will help with building their profile. Helping you create more of a buzz will up your bargaining power, so your final record deal may give you more control of your career or more favourable terms when it comes to dividing up the money.
If you've already got a record deal you'll be looking for a publisher who'll be able to make the most of the commercial potential of your songs. They'll be able to sell them for other uses and keep track of the royalties that you're owed. You'll almost certainly be able to secure better terms for your deal than an unsigned artist would.
A publisher will also work to sell your songs. If you're a songwriter that means they''ll work to get your songs used by major recording artists - something that's very hard to do on your own. If you're a writer who also performs, they'll work to place your songs in adverts, films, computer games and TV programmes. That brings in a bit of extra cash, but more importantly it gets your music known to a much wider audience. Publishing companies will also collect mechanical and performance royalties when their acts' songs are recorded or performed. It's called 'royalty tracking'. For this service they take a share of the money, according to the terms of the writer's contract with them.
WRITING FOR AND WITH OTHERS
If you're a songwriter, but you don't plan to perform your material and want to write songs for other artists, a publishing deal is more or less a necessity, especially if you're looking to write for major artists. A good publishing company will get frequent approaches from producers and record labels looking for material for their artists to perform and this is where you can start making some serious money. As a writer, your publisher will probably encourage you to collaborate with the other writers they have on their books. Most writers find this a refreshing and productive experience. It's a great way to develop your confidence, ability and helps you avoid the dreaded 'writer's block'.
Publishers are slightly different from record companies in that they're principally interested in the quality of the songs. Although there are people at record companies with great ears, song writing is what pays the bills for publishers so they're more likely to spot a great song through a poor quality performance or recording. Try sending in a demo of three or four of your very best songs and be sure to limit yourself to that. In terms of the recording, keep it simple. Publishers want to hear the bare bones of a song. A common mistake people make is to over-produce their track in a particular style - this can close more doors than it opens.
Clips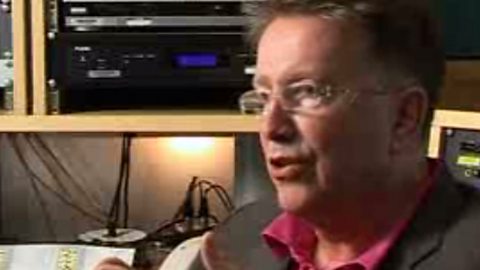 Advice for unsigned musicians from the BBC 6 Music DJ (filmed in 2009)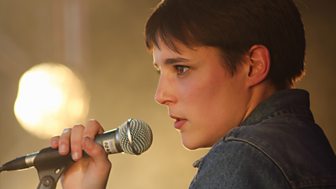 From starting out to recording, playing live and choosing a record deal - all the advice you need is here