Main content
Colum Eastwood
In 2010, at age 27, Colum had the distinction of becoming Derry-Londonderry's youngest ever Mayor.
This monumental year saw the publication of the Saville report, which prompted an apology from the Prime Minister David Cameron for the Bloody Sunday killings of 1972, and saw Derry awarded the inaugural UK City of Culture for 2013. Colum was an important campaigner on both issues.
The Derry-Londonderry native was elected MLA for Foyle the following year for the SDLP - Social Democratic and Labour Party. He's Private Secretary to the Minister of the Environment, a keen football fan and supporter of Derry FC, and has campaigned to allow same-sex marriage in Northern Ireland, all the while co-presiding over the UK City of Culture.
How will he find the culture on Free Speech?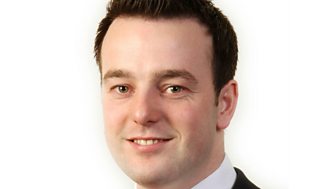 Past panellist

Past panellist

Past panellist

Past panellist

Past panellist

PAST PANELLIST

PAST PANELLIST

PAST PANELLIST

PAST PANELLIST

PAST PANELLIST

PAST PANELLIST

PAST PANELLIST

PAST PANELLIST

PAST PANELLIST

PAST PANELLIST

PAST PANELLIST

PAST PANELLIST

PAST PANELLIST

Past Panellist

Past Panellist

Past Panellist

Past Panellist

PAST PANELLIST

PAST PANELLIST

PAST PANELLIST

PAST PANELLIST

PAST PANELLIST

PAST PANELLIST

PAST PANELLIST

PAST PANELLIST

PAST PANELLIST

PAST PANELLIST

PAST PANELLIST

PAST PANELLIST