Main content
Janet Morrison
Winner of the English as a First Language category 2012
Background
At the time of winning the competition, I was working full time as Vice President at an advertising agency in Kingston, Jamaica. My writing had to be squeezed in between a busy schedule at work and my family, consisting of husband Roy and 6 children. They have always been my priority, and now as adults have been an amazing support system for me.
My passion for writing and social issues evolved into a parallel career as a Social and Behaviour Change Communication specialist. I have developed many media campaigns for the Ministry of Health and NGOs, and have written and produced 'Wanted' an HIV/AIDS Video Docudrama for the Tourism Development Company and 'Fi Real' a Condom Negotiation docudrama for the Ministry of Health.
Some of my other work includes Episodes of 'Claffy', a local television comedy series in Jamaica; and 'Storytime', original children's stories for radio, and In the Land of Wood & Water, a BBC2 Earth Tales docu-drama.
Her winning play: The Fisherman
In a sleepy Jamaican fishing village, Grandma and Grandpa find themselves unexpectedly having to bring up their teenage grandchildren, Jevaughan and Latoya, after their only daughter has left the island.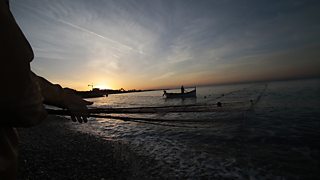 The teenagers feel out of place in their new quiet surroundings, but whilst Jevaughan is more or less resigned to his fate, his wilder sister Latoya has a plan to escape. Her rebellion, however, is to trigger a series of horrifying events, as she goes missing, leaving her family to search for her. Their lives become embroiled in the growing sex trade industry which has engulfed the northeast coast of the island: a blot on the district which, until now, most people have tried to ignore. As the village fishermen rise to the occasion in an effort to protect their community, it becomes clear that not everyone can be trusted. The results of their attempt are to change the teenagers – and the village – forever.
The judges described it as "an ambitious story, which came to life instantly - a real thriller".
Winning the Competition
On winning the competition Janet said, "Winning the competition is - at my age - like a validation of who I see myself as... this really says to me you are a writer".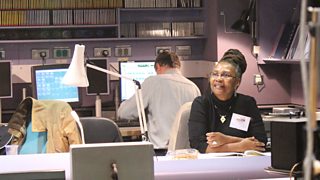 As part of her prize, Janet was invited to become a Writer In Residence for the Commonwealth Writers, where she wrote a blog and you can also see her video interviews.
Watch Janet being interviewed on Smile.TV in Jamaica about her win.
Since the Competition
The competition really galvanized me into being pro-active about what I wanted to do with the last quarter of my life. For one thing, I got really serious about what I did not want to do anymore. So last month I resigned my position at the ad agency and have entered a new phase as full time behaviour change communication specialist and... yes writer.
Winning the competition has changed me in a way I couldn't have imagined, and it's all good.

Janet Morrison
I am now arranging a reading of my first completed stage play and I am looking at funding opportunities to get The Fisherman screenplay done and the project developed. I have been working on a treatment for a cartoon short for a young animator in Romania and I have been approached by a couple of people who want me to write a TV series. So who knows?
The best part is Angella and I have progressed from co-winners to fast friends, and I had the pleasure of showing her around Jamaica, in particular a whirlwind tour of Kingston culture and of course Negril where Sunflowers Behind a Dirty Fence came face to face with The Fisherman.
Winning the competition has changed me in a way I couldn't have imagined, and it's all good.