Main content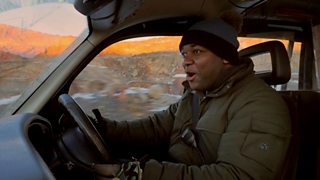 Rory Reid is an award-winning journalist of 18 years specialising in cars. Rory has written and presented for the likes of CNET UK, where he launched the company's popular Car Tech channel, receiving a prestigious Association of Online Publishers (AOP) award for 'Best Use of Video' in the process. Rory has featured in a number of car-focused television shows, and had a starring role in the Gadget Geeks series on Sky 1, where he reviewed cars and consumer tech. He was also a presenter on the hugely successful Fast Furious & Funny YouTube channel. He was editor-in-chief of Recombu, specialising in producing car reviews. It was Rory who bagged the presenter role in the public entry category.
Q&A with Rory
Who would you say is your racing legend?
My dream car is a 1969 Chevrolet Corvette Stingray. Astronauts drove them and I always wanted to be an astronaut

Rory Reid
I love Ayrton Senna's style. But I'm also a huge fan of Lewis Hamilton. Both drivers share an aggressive, sometimes all-or-nothing approach and have a huge desire to be the best. I like anyone that likes to race on the edge, and those two represent that philosophy so well.
What is the first car you learnt to drive in?
A 1978 Ford Fiesta. It was blue, I think, but had more dents and rust than actual paint.
Fastest you've ever gone in a car and when? What does it feel like when you're going that fast?
186mph in a Jaguar XKR-S on the air strip where they filmed Top Gun in the USA. I had the top down. Top speed's OK, but I get more joy from cornering - that's where the real fun is.
What is the best car you've ever driven?
I think Range Rovers are the best cars, as they're capable of just about everything, on or off-road, high or low speed, and they're practical.
What is your earliest car memory and your age then?
Being in a minor car accident. I think I was about five or six years old. Until that point, it hadn't dawned on me that people could be good or bad at driving. I vowed from that day that I was going to be one of the good ones that never got into accidents. So far, so good.
What is the first car you bought for yourself?
I was given several (very rubbish) cars as a teen - hand-me-downs basically. The first car I bought with my own cash was a Vauxhall Astra GTE 8V. I wanted it because it was fast-ish and had a digital dashboard. I love anything high-tech.
What is your all time dream car?
1969 Chevrolet Corvette Stingray. Astronauts drove them and I always wanted to be an astronaut.
What is it about cars that fascinates you?
I love the freedom they give you. I love the way they look and the way they make you feel. It's possible to have an emotional connection with a car and to form a bond with it. I also love the way they make other people react. The smile on a kid's face for example, when he or she sees me driving something nice warms my heart. I do what I do partly because I want to spread that kind of joy.
What was your first thought when you heard you'd got the gig on Top Gear? Who was the first person you'd told?
I was a ball of emotions. I was ecstatic and a little apprehensive. I didn't know what they had planned for the new series, but I was convinced I was the right person to help drive it forward. I wanted to get started straight away making the best car show even better.
What was your very first day of filming like for Top Gear?
I was testing the new Ford Mustang up in the Western Highlands of Scotland. It was really exciting, but also really straightforward. I've been making car films for years so I felt very comfortable doing the job. Apart from the bigger budget, it was a normal day at work.
Has filming with Top Gear taught you something you didn't know about cars?
The Stig taught me a few tricks behind the wheel. He made me a better driver, so I'm looking forward to showing off those skills on the new series.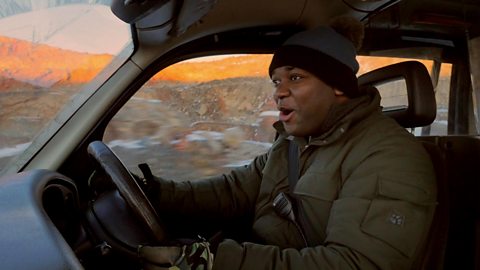 Matt, Chris and Rory have the ultimate Kazakhstani quarry race but it doesn't go to plan.